These units are leased or purchased from Dougherty Apartments with a guaranteed re-purchase at time of departure and so there is no need for you to find a buyer.
Each unit is renovated, recarpeted and tastefully decorated in neutral tones, allowing your to add your own personal touches to you new home.
Each floor has a communal living area, as well as a large lounge room on the ground floor, for your enjoyment.
Clothes drying rooms are located on every second floor.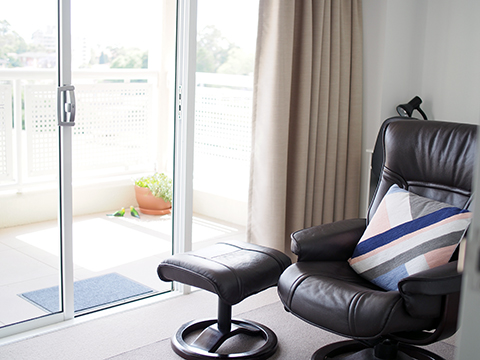 A weekly G.P. Clinic is run on the 2nd floor, and is available to all Residents of Dougherty Apartments. Little Extra – Doctors & Health Care
Our hairdressing salon is located on the 3rd floor. Appointments can be made at the Residential Care office. Little Extra – Hair Dressing
A podiatrist visits each week and is available to all Residents.
Social activities are organised by the Self Care Residents Committee.
A Post Hospital Care service is availalbe for a period up to a maximum of two (2) weeks. This is provided for those residents who are in need of assistance with dressing, bathing, assistance with medication management, provision of meals and other personal care.